What did you all think about Michelle's red Jason Wu gown and her new do? Hate to say it, but I wasn't crazy about the dress.
Loved the Jimmy Choo red patent pumps!
The jury is still out on the do. See discussion on
Out Went The Light
about possible hair weave. I thought she was way too made up, especially at the inauguration ceremony.
Here she is in 2009. Much better in my opinion, but you know I'm partial to white.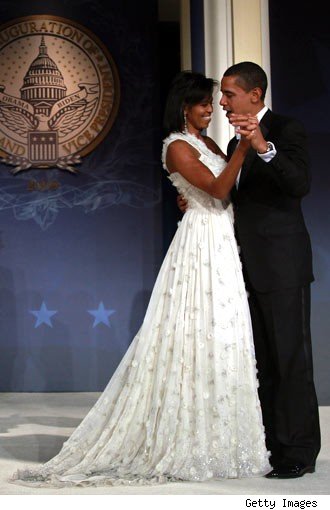 Red or white? You tell me.