In an
earlier post
I mentioned that I was going to subscribe to a few monthly box subscriptions. My December boxes arrived before Christmas.
Let's start with Birchbox.
The contents: 1) Benefit Cosmetics it's potential eye cream, 2) Juliette Has A Gun "Mad Madame" perfume, 3) Number 4 clarifying shampoo, 4) theBalm cosmetics Hot Mama blush, and a few La Fresh waterproof makeup remover wipes thrown in as a bonus. Don't you just love some of these product names? I'm pretty loyal to my current line of products, but I'll subscribe for a few more months.
Here's the December
Olive Box
: a copy of
Decorate Workshop
by
Holly Becker
-- a good book for the beginner decorator who doesn't yet know his/her style -- and a roll of Japanese washi tape. I had no idea what or how to use washi tape until I saw
these bookmarks
. I have one more OB coming and then I'm ending my subscription. The boxes are advertised for paper lovers, but I think they're more for crafters. I'm not a crafty chick.
Good news! Since my last post, I've found some other fab boxes.
Olive & Cocoa
is one of my favorite catalogs. Anyone get it? I was originally drawn to it when I saw the unique floral arrangements in hand-crafted wooden boxes.
Love this! I'm partial to white flowers and ranunculus is one of my faves.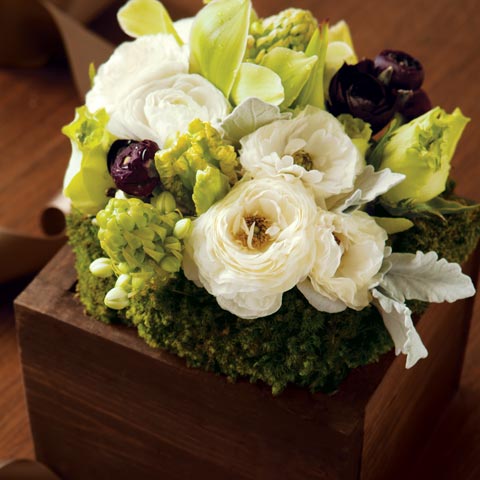 These candle-lit boxes would look very classy on any table.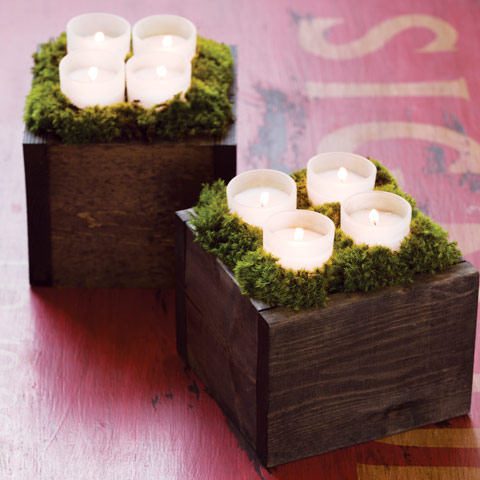 O&C is pricey. But each gift is beautifully wrapped and comes in a branded crate. It's all about presentation, right? You know I'm a sucker for environmentally-friendly businesses. O&C's crates are made of reclaimed wood and are filled with a custom paper shred made from recycled paper. For a small one-time fee you can create a custom re-usable branding iron for your gift crates -- perfect for corporate and wedding gifts and favors, as well as the southern girl who likes everything monogrammed.


I have saved the best for last. From San Francisco's
the Bold Italic
: Dinner-Party-In-A-Box.
If I was a young, single hipster (or swinger) I would buy one for sure. Buy now and save $10.
What you'll find in your box:
A beautiful wooden bottle opener, designed by Brendan Ravenhill.

Recipe cards from the chefs at flour + water, State Bird Provisions, Beast and the Hare,

Bi-Rite Creamery, and 101 Cookbooks.

Nibble-worthy E. Guittard chocolates, complete with tasting notes.

A coffee towel screen printed with brewing accoutrement.

Foodie bingo for adventurous eaters.

After-dinner prophecy cookies – these aren't your average fortune cookies.

An Emergency Preparedness Hook-Up Kit, in case the host(ess) gets lucky.
Love the the hook-up kit, which can be bought separately for $6. If you have 2 minutes, check out this vimeo.