I managed to stay awake last night for the entire ceremony. I don't know why they continue to torture us with mostly lame entertainment until the last hour. I did enjoy the musical performances. Did anyone else think John Travolta looked freaky? In the end, it was well worth the wait to see Ben Affleck take the best picture Oscar for
Argo
-- my favorite movie of the year.
Picking my best dressed was more complicated than expected. Many of the dresses were gorgeous, but some had more embellishment than needed. Remember, less is more in my book.
Let's start with Jennifer Lawrence. Her dress was fab, but it could have done with less skirt. Perhaps that's why she
fell
on the stairs en route to receive her well-deserved Oscar for Best Actress. Today's Hollywood ladies would never have survived at
Tara
. On the flip side,
Scarlet
t would never have dreamed of giving the press
the finger
as Jennifer did back stage in the press room. It's no wonder
Adele
made it up to the podium in one piece. She reported her Burberry gown weighed 15 kilos (33.01 pounds).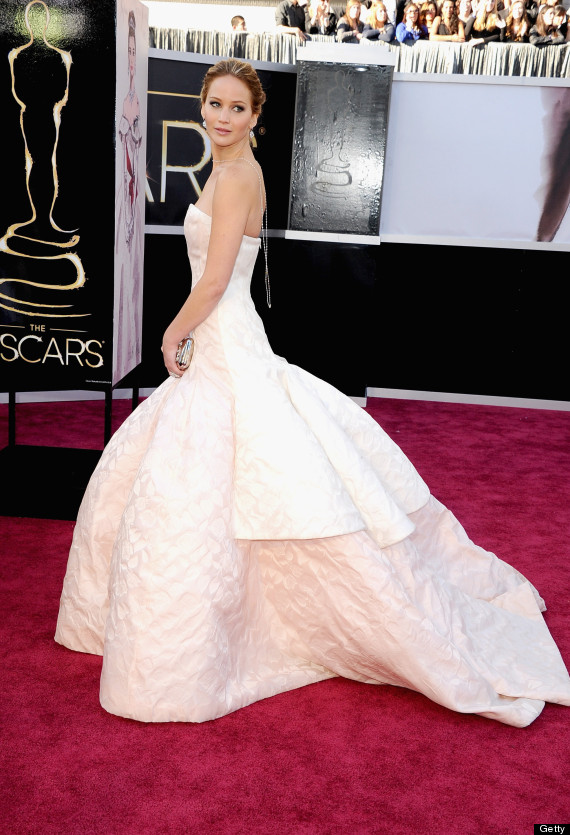 Charlize Theron topped my list. Simple perfection in Dior. Extra points for having recently celebrated her collaboration with Toms shoes for their African Outreach Project. Love Toms! Gold, silver and gun metal gowns populated the red carpet, as well as the White House. Loved Michelle's frock, but the bangs have got to go.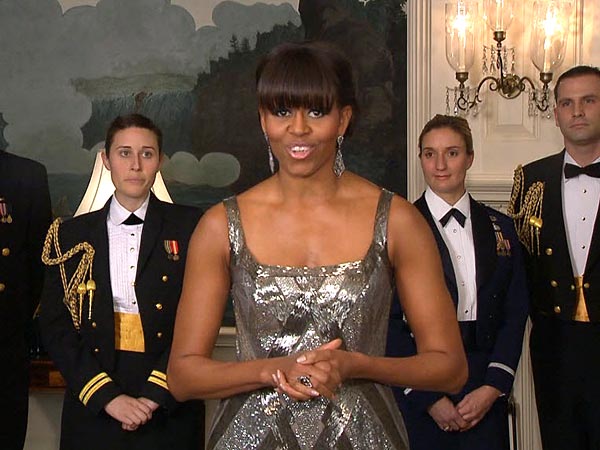 I had a really hard time picking the best in this color scheme. After much deliberation George Clooney's latest arm candy Stacy Keibler won my heart. Back in the pink category. Anne Hathaway looked beautiful, but the prominent darts up top ruined the dress for me. Loved her hair, makeup and Tiffany bling.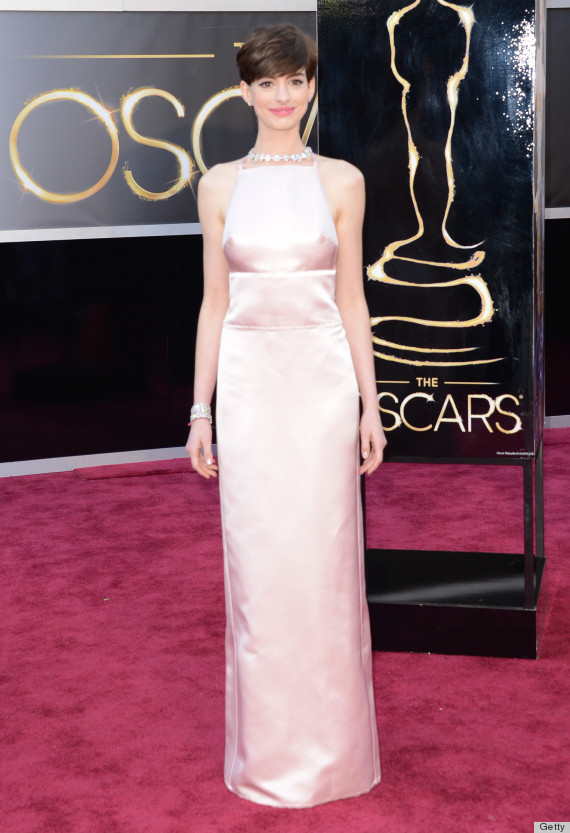 The fashion police were not pleased with Jennifer Anniston's look saying she needed a more sophisticated do and more bling. How much more do you need when you're sporting this rock? I loved her red Valentino gown.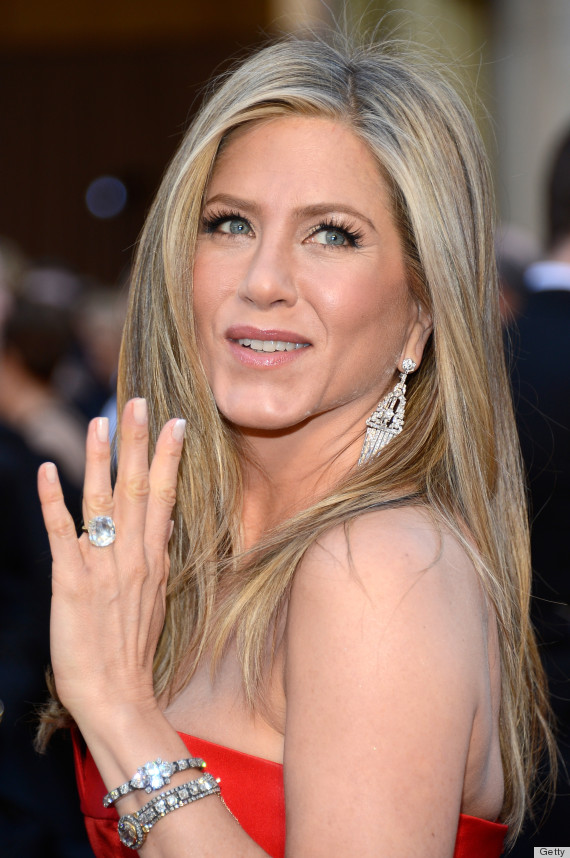 Pretty in purple, Jennifer Garner's dress stood out in the crowd. The ruffle in the back was a bit too much for my taste.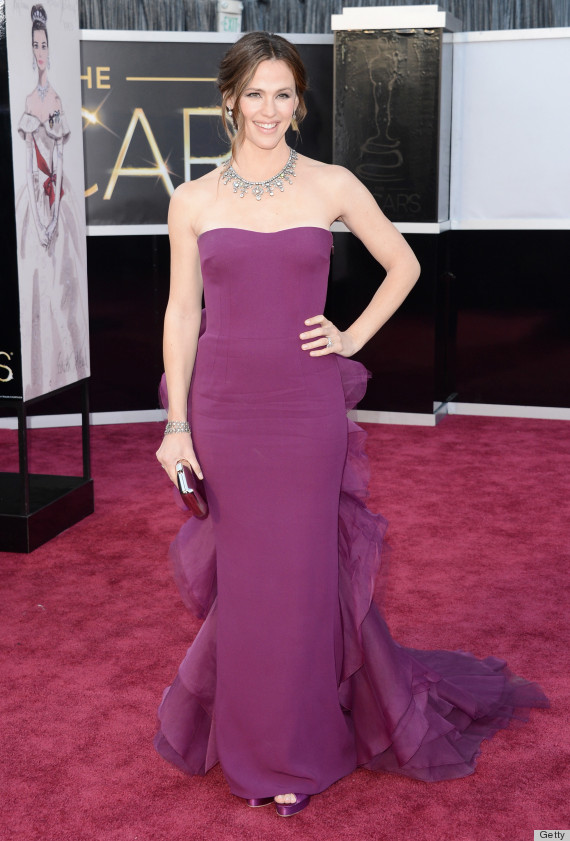 So there you have it. What were your faves?