Poor Lane :(
The
Mad Men
premiere (Sunday, April 7 @ 9:00 pm) countdown has begun. I can not wait! It's time to stock your bar for the coming attraction. While you're at it, check out the
Mad Men
cocktail guide
.
As mentioned in my cocktails
post
, bar carts are trending big time. And, wheels are the way to go. Here are some of the fab bar carts I've been seeing on the blogosphere. Too bad I don't have anywhere to put one.
Brass is back...
Shiny gold...
Classic...
And, some pretty cool trunk bars. Just for fun, let's play a game of high/low. Which of these two bars is more expensive -- is it trunk #1 or #2? Leave your guess in comments. No cheating!
Trunk bar #1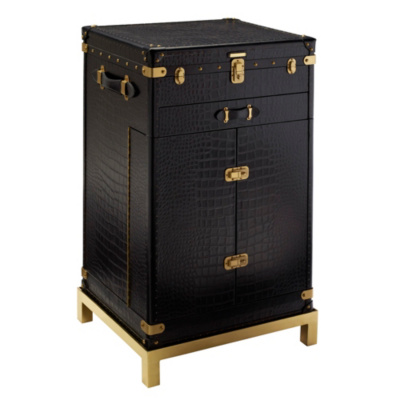 Trunk Bar #2
Photo images:
1
, trunk bar
#1
, trunk bar
#2